Nine out of ten teenage girls find this meme witty and amusing.
x
As English teachers, we do something really evil about every month or so during the school year: We assign a book for our students to read. The moment we hand it out, we have effectively destroyed their desire to have anything whatsoever to do with the book. This is especially so when, as with today's novel, it might have a cover like this: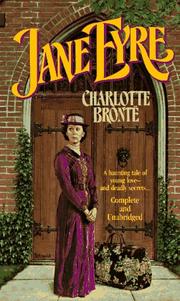 It is as if the folks at Tor (a fantasy/sci-fi imprint, which should not be allowed within light years of Charlotte Bronte) told their art department, "Get us a cover which will be so unappealing and aesthetically repulsive that students' eyes will bleed the moment they gaze upon it." So not only are we requiring students to read these books; and not only are we handing them Jane Eyre during March of their senior year (since Ms. Bronte fits firmly in the Brit Lit canon); we're also asking them to read a five hundred page novel with THIS as the cover. We are evil. We know this. We collect the tears of our disconsolate students in tiny vials from which we vampirically sip, like champagne, each night, in order to give us the vitality to go forth and engage in black market organ trafficking or assign five page essays and such.
Nonetheless, our job today is to convince you that Jane Eyre is something you might actually enjoy reading now that high school has long faded in your rearview mirror. Let's begin with the first feature of our "ReLit" review.
What You Probably Remember About Jane Eyre From High School: Besides a terrible cover, that is. The first thing you probably recall about Jane Eyre is that it's long. And not just Grapes of Wrath-long. Like looooooooooooong. Anthony Davis-wingspan long. You'll probably recall that Jane is an orphan; that she begins the novel as an outcast in the home of her dreadful aunt, Mrs. Reed, whose dreadful son, John, a real bugger, likes to torment young Jane. (His comeuppance will be suicide later.) Oh, also that they lock her in the Red-Room … which also happens to be where Jane's uncle died. So the Reeds are those kind of foster parents.
Note: If you read Jane Eyre before, say, 1998, you probably weren't struck by the similarities with a certain British orphaned child who was mistreated by his cruel foster parents and, before being shipped away to a boarding school for special cases like his own, was also locked in a small room (this one under the stairs).
You might recall that Jane herself is plain; in her own words, she is "poor, obscure, plain and little." This seems to have given movie studios difficulty whenever they adapt Jane Eyre to the big screen. Mia Wasikowska, an unconventionally attractive (and thus plausibly "plain") actress, was aptly cast in the 2011 version. Ruth Wilson (of "Luther" and "The Affair") played Jane in the 2006 mini-series; she better captured the fierceness of Jane's interior life, something that leaps off every page of the novel.
You might also recall, besides a love story which both does and does not follow the expected relationship trajectory (does: man and woman meet, they fall in love, something tragic happens, it all goes to pot, she runs away, she comes back, marriage!; does not: she's eighteen, he could be her dad; oh, yes, he's already married and locked his wife in the attic, and the first Mrs. Rochester tries to set him on fire), the singular character of Bertha Mason. Bertha is Edward Rochester's wife, and for our money, she's the most fascinating character (and suggestive symbol) in the book. More on her in a second.
That pretty much covers it. Maybe you remember writing an essay at one in the morning about bird imagery in Jane Eyre and thinking it was pretty brilliant before reading it the next day and wondering, "Did an alpaca of questionable intelligence hijack my computer last night and type this for me?" If so, good for you. But we're moving on.
What We Got From Jane Eyre The Second Time Around: Let's be honest: Jane Eyre is not a teenage boy's book. Just being seen with the edition pictured above is probably social suicide, especially amongst your friends who are not in honors English. Ben didn't read Jane Eyre until just a few years ago, but had he read it in high school, he probably wouldn't have cared for it much then. Teaching it this past year, he had to figure out, among other things, how to get guys to even consider cracking this book open. So, in considering the "essential questions" that Jane Eyre poses, he tried this one out: "How do we overcome The Man?"
First, a brief dissertation on The Man, courtesy of School of Rock:
The Man, according to Urban Dictionary, is "the head of 'the establishment' put in place to 'bring us down.'" An alternative definition is apropos of Richard Linklater and Jack Black's cinematic masterpiece, if not Ms. Bronte's:
He is everywhere, but you can stick it to him by playing a lil somethin called rock n roll.
"The Man" is something teenagers can relate to — if not the corporate embodiment which adult readers will be well-acquainted with, then at least those figures of authority — parents, teachers, coaches, bosses — whose sole job is to crush the hopes and aspirations of young dreamers such as themselves.
Jane's story is, in many ways, about how one of the most improbable and winning underdogs in literature overcomes "the Man," something she does at the four major locales of the novel: Gateshead (Mrs. Reed), Lowood (Brocklehurst), Thornfield (Rochester), and Marsh End (St. John). In three of those four cases "The Man" is a man; Jane Eyre is read by many as a feminist bildungsroman (that fancy German term for a coming of age story), and it's not difficult to see how a plain, provincial governess of the lower classes would be subject to the demands and prejudices of older, wealthier men — one, in particular, who is both the most oppressive and yet the most, er, romantic (if dressing up like a gypsy turns you on).
But it is Mrs. Reed, a woman, who provides Jane with her first and perhaps harshest lesson that the world is not kind, and Jane's imprisonment in the Red-Room is a clue for the rest of the novel: Jane may be imprisoned by class, gender, family, marital expectations and religion, but she continually finds a way to escape — partly through sheer will, partly through her ability to read and understand the world around her — and play a lil somethin called rock n roll. Jane is not a lone wolf, though; her education is also in learning who she can trust, be it Bessie, Miss Temple, or Rochester (or not Rochester).
Bertha Mason is the most troubling character in the novel. Sandra Gilbert and Susan Gubar borrow her for the title of their volume of feminist criticism, The Madwoman in the Attic. It is hard, on a first read, to feel much sympathy for this violently deranged woman who ultimately burns Thornfield to the ground. But Jean Rhys read her quite sympathetically in her Jane Eyre-prequel Wide Sargasso Sea, which tells the romance of Edward Rochester and Bertha Mason (an arranged marriage doomed from the start) from Bertha's perspective. That novel — set in Jamaica, not Britain — implicates Rochester in making Bertha the "madwoman" she is. (Rhys' novel also suggests that Bertha's displacement from her home and family factor largely into her madness. Oh, yeah, also the fact Rochester sleeps around.)
Gilbert and Gubar read Bertha as "Jane's truest and darkest double." Bertha, they argue, is a projection of Jane's "ferocious secret self" which bursts forth early in the novel against Mrs. Reed. (Jane leaves third degree burns on her aunt with the line, "I am not deceitful; if I were, I should say I loved you.") Bertha could also a symbol of Jane's subconscious fears of being imprisoned in a Victorian marriage: Jane herself will become the madwoman in the attic. And there is ample evidence that, while Jane clearly loves Rochester, she will be his pet, not his equal, should they marry. This reading humanizes Bertha and explains, if not justifies, her actions: the night before Jane is to marry Rochester, Bertha appears in her room and (we'll capitalize this to emphasize its symbolic significance) Tears Her Wedding Veil In Two.
Reading Jane Eyre the second time around is still long. But it's also funny. For example, Rochester befuddles Jane with the remark that he is "paving hell with energy." Jane asks what he means, to which he replies, "I am laying down good intentions." He also likes to say things like, "What the deuce is to do now?", which is especially funny in a high school classroom because teenage boys hear "deuce" and think "poop." So that's a good time.
Why We Think You Should Give Jane Eyre A Reread: Let's start with Rochester. He's not a bad poster child for the Byronic Hero — we'll spare you a definition ("anti-hero" isn't a perfect one, but it's close) and simply give you modern examples: Batman, Sherlock, Dr. Gregory House, Severus Snape, Han Solo and Captain Jack Sparrow. Also some not-very-modern examples: Mr. Darcy (if Byronic heroes in Victorian literature were the 1990s Chicago Bulls, Darcy is your Jordan and Rochester your Pippen), Captain Ahab, and the Phantom from Phantom of the Opera. Who doesn't like these guys? That's how we feel about Rochester too … right up to the point where he starts to get weird on Jane and squelch her individuality as he rushes her to the altar.
One of our students went into detailed analysis of how Fifty Shades of Grey is basically an updated and sexually deviant Jane Eyre. We'll take a brief pause to enjoy this bit of comedic gold:
One marvels at the fact that a human being, rather than a rhesus monkey, composed the sentence, "And from a very tiny, underused part of my brain — probably located at the base of my medulla oblongata near where my subconscious dwells — comes the thought: He's here to see you." Charlotte Bronte would have murdered E.L. James with a shiv had their paths ever crossed. (One of our finest contemporary authors, Kazuo Ishiguro, would have met with her approval, we think; he certainly appreciates her, saying, "I owe my career, and a lot else besides, to Jane Eyre and Villette.)
Back to Jane Eyre, with one brief aside: If you, like us, don't believe that there are any new stories left to tell (or, by extension, that every story is simply part of one great story that we've telling for many, many centuries now), then much of popular romantic literature today is tired, flat hackery. We could blame Jane Eyre (and Pride & Prejudice, and Romeo & Juliet, etc., etc.) for this, or we could simply go back and reread Jane Eyre. She's a surprisingly modern woman, and her way of speaking directly to us — as with the first line of the final chapter, "Reader, I married him" — feels intimate and confessional, right at home in a social media age. Whether, ultimately, you like Jane Eyre, it's impossible not to find yourself liking Jane Eyre.
——————-
Our "ReLits" are only a reintroduction; there is a great deal more waiting inside this novel than we have laid out here. For more teasers, the Crash Course video on Jane Eyre is witty and wide-ranging ; Thug Notes gives you a gangster-spin on Ms. Bronte; and, on a completely uneducational note, "Saturday Night Live" did a Jane Eyre parody with Rachel Dratch and Jude Law.